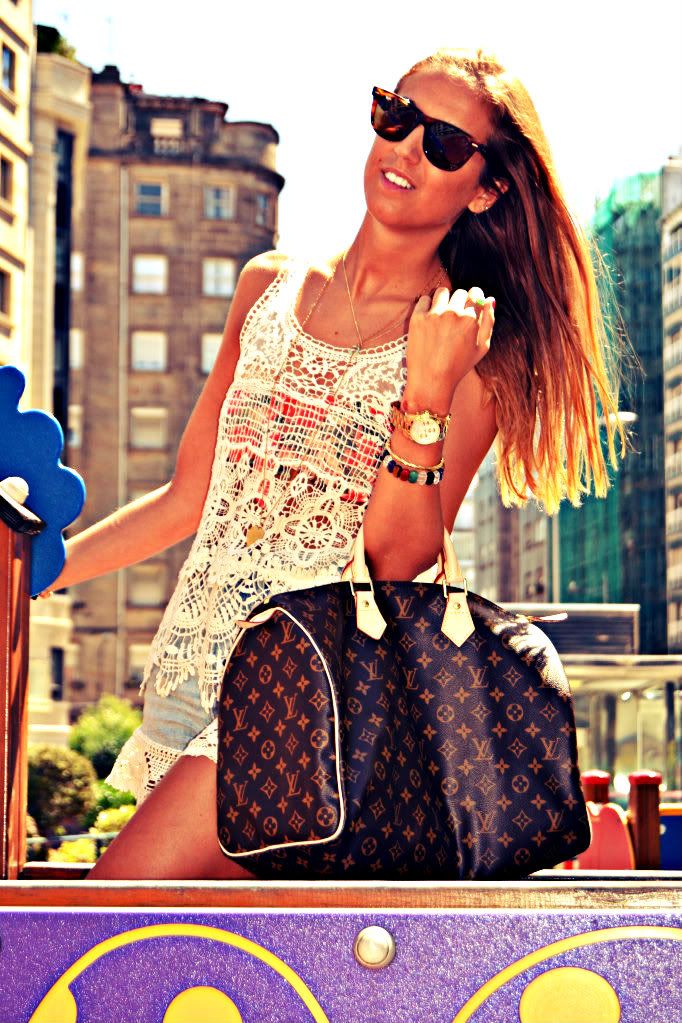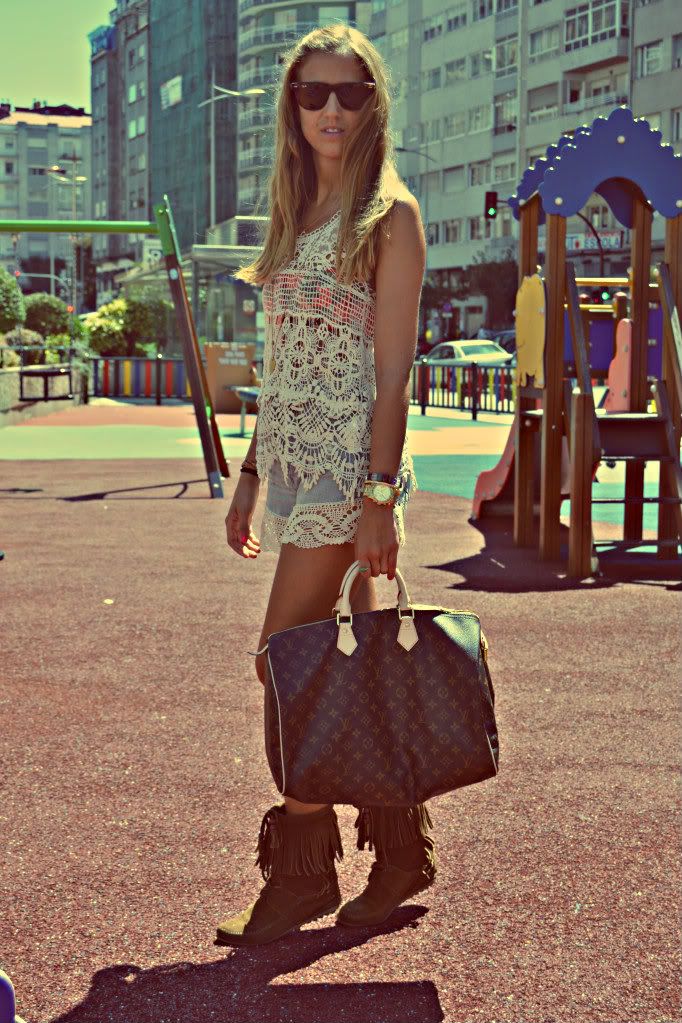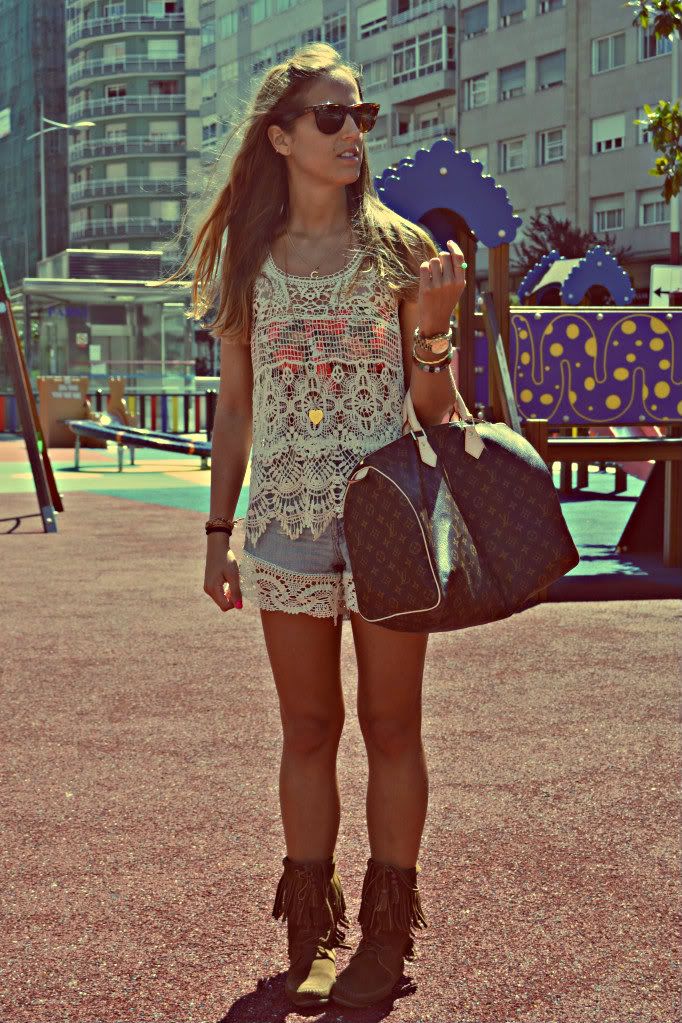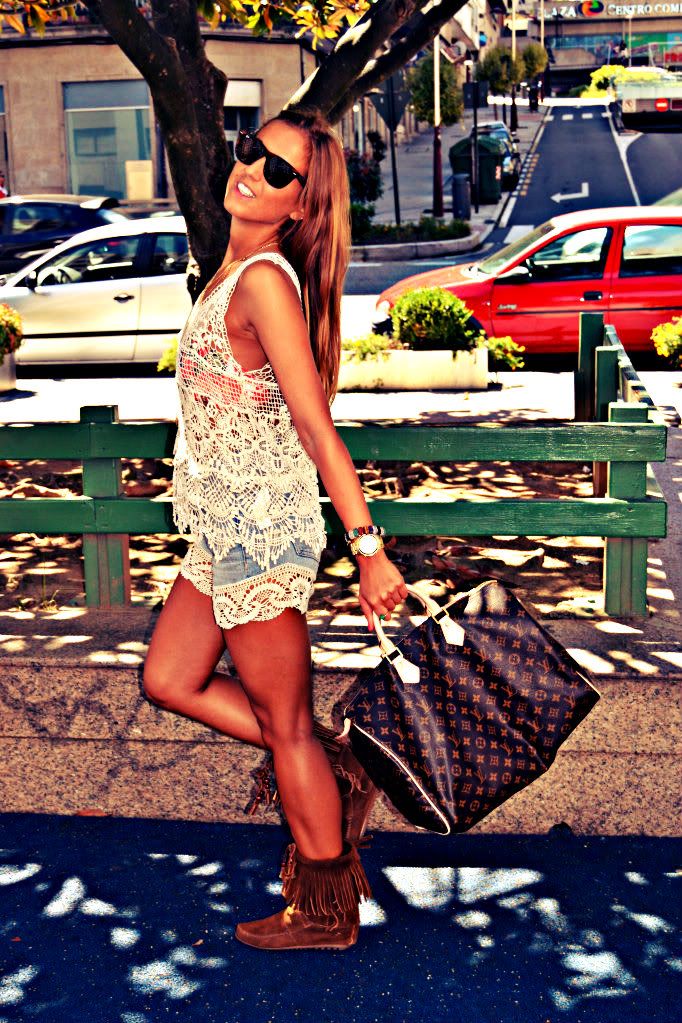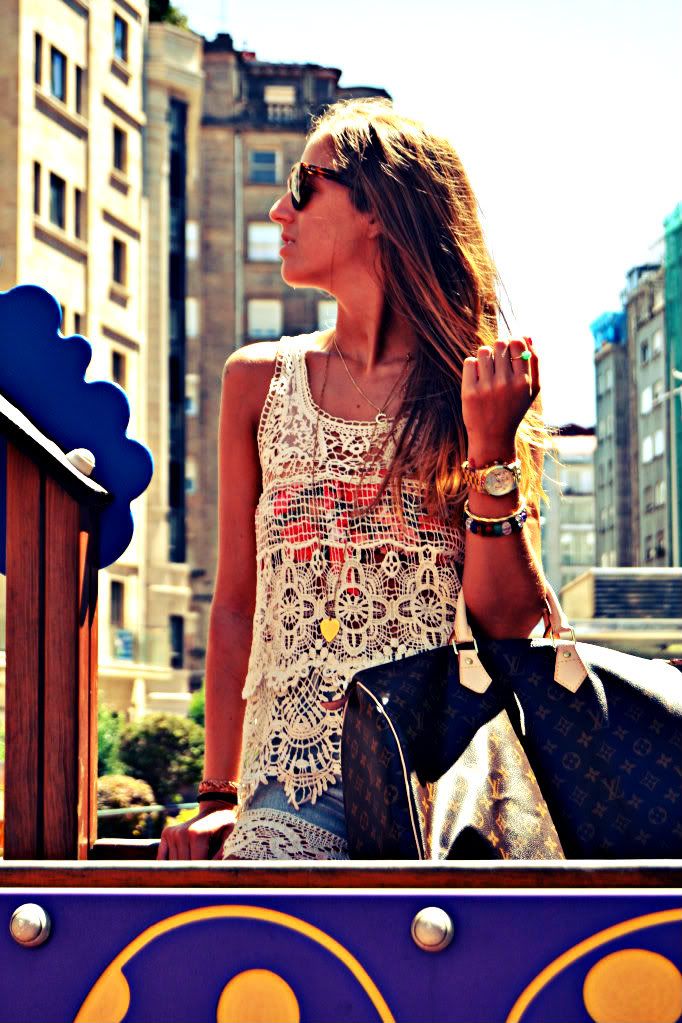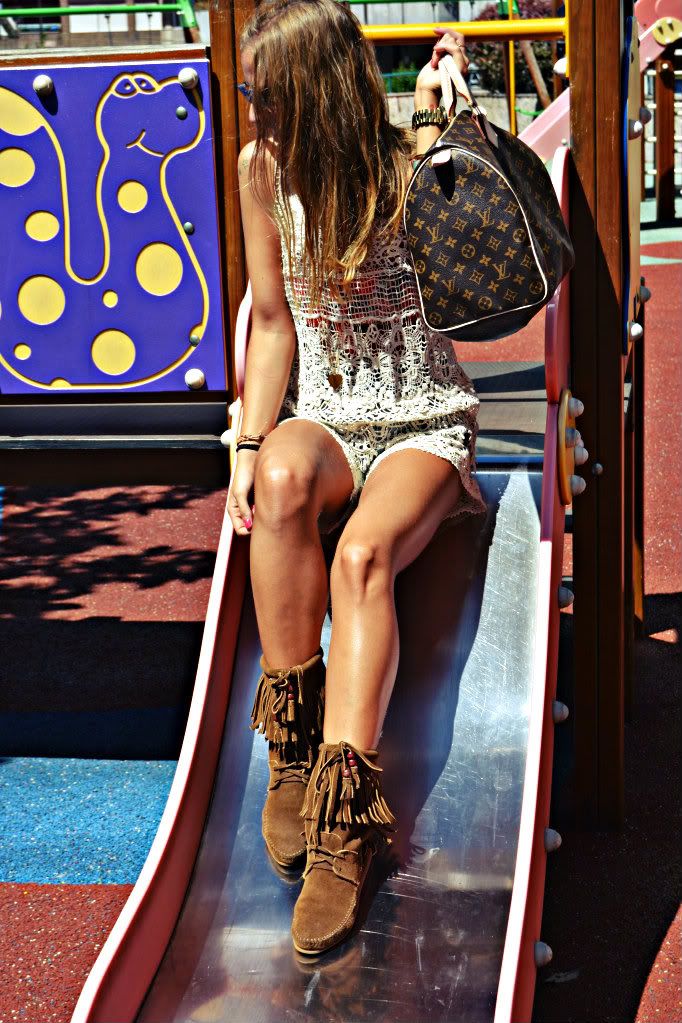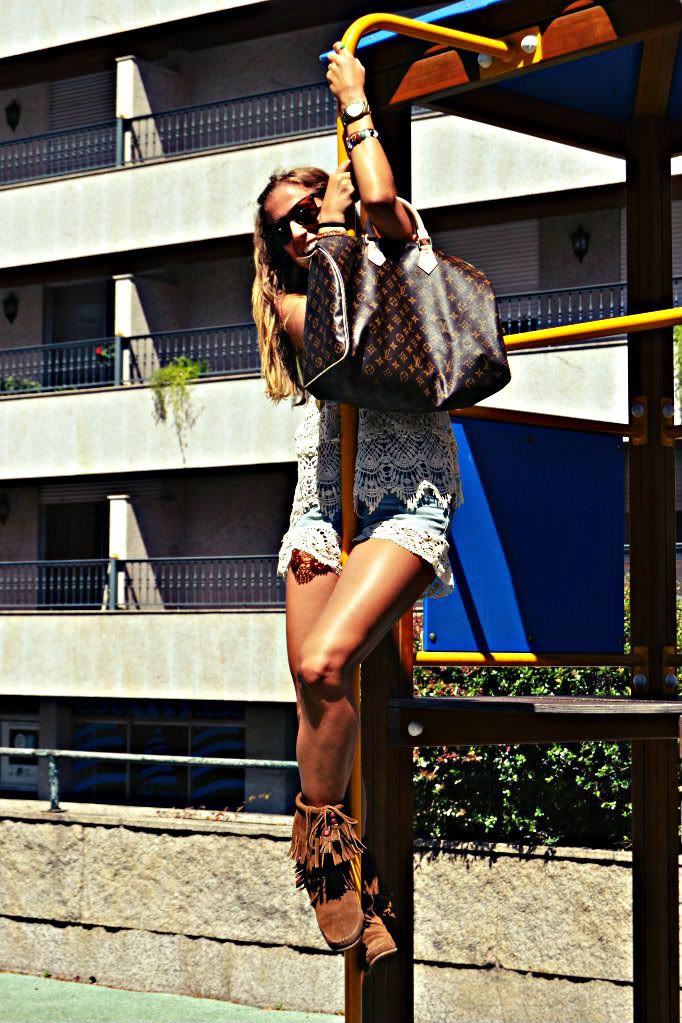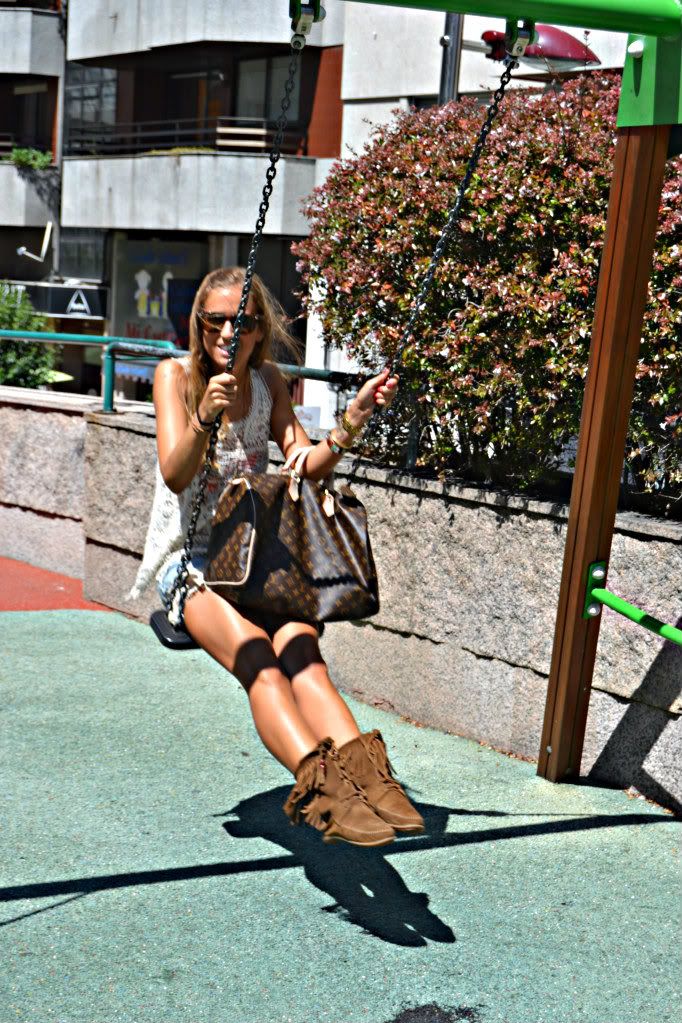 y para la tontería y las malas lenguas...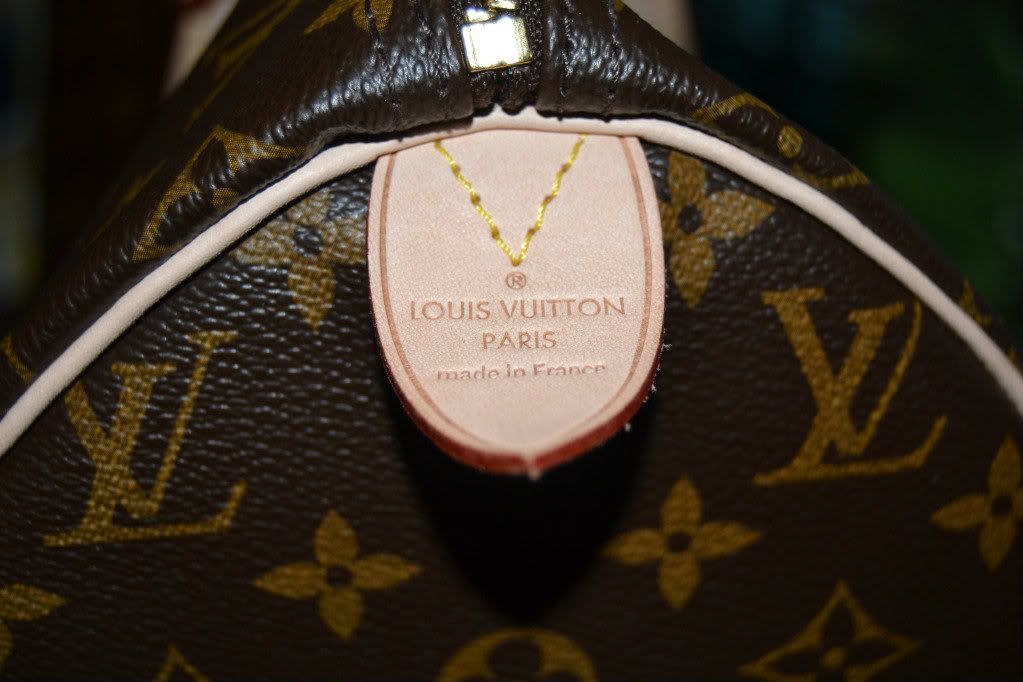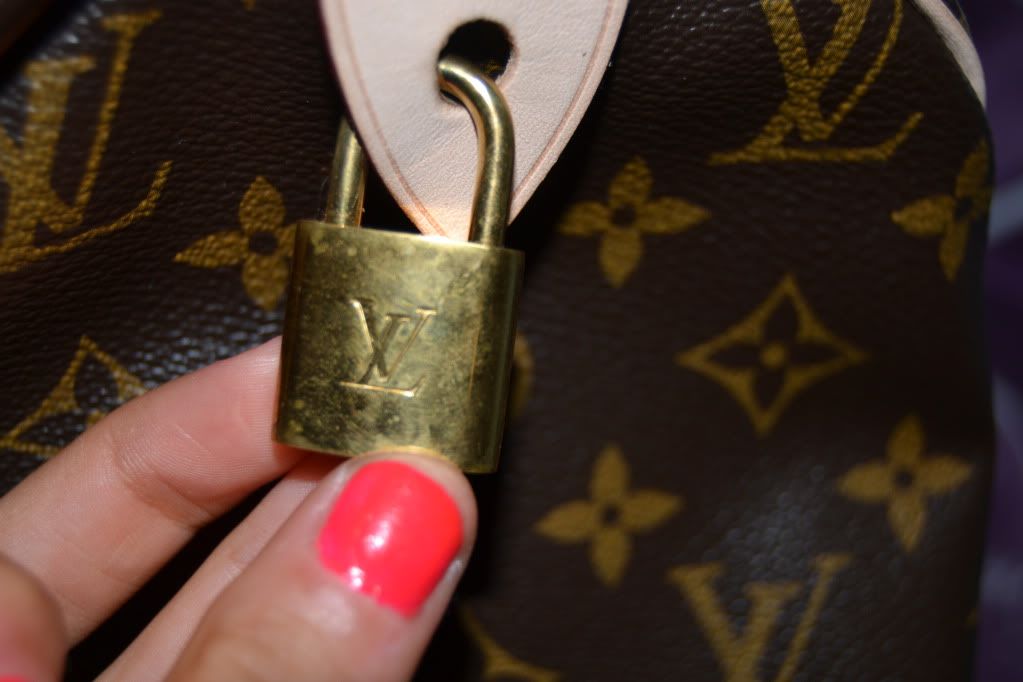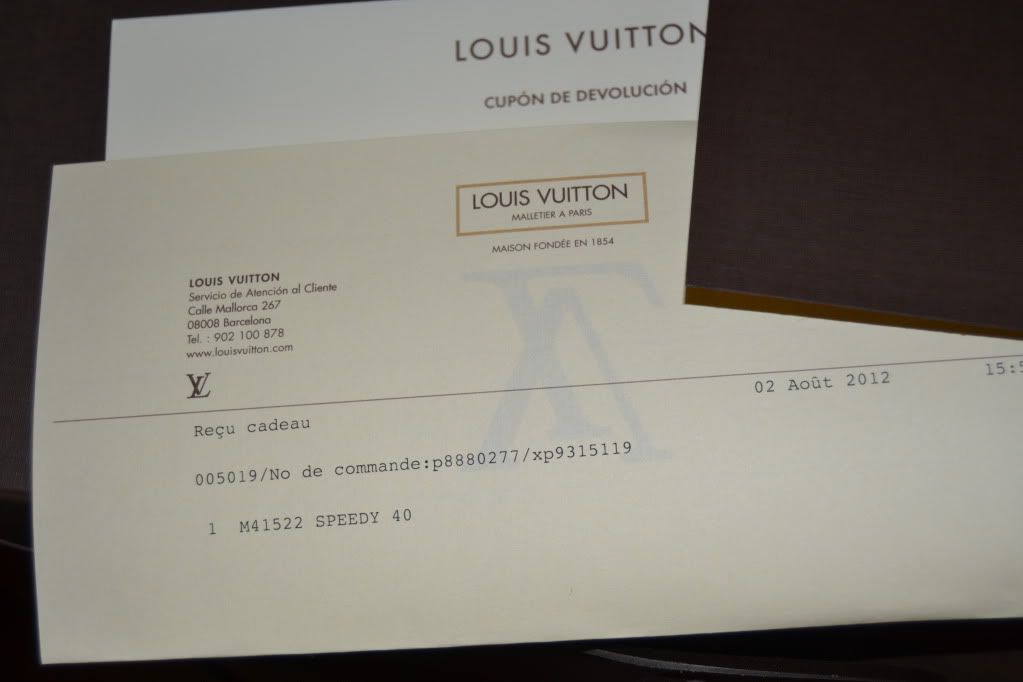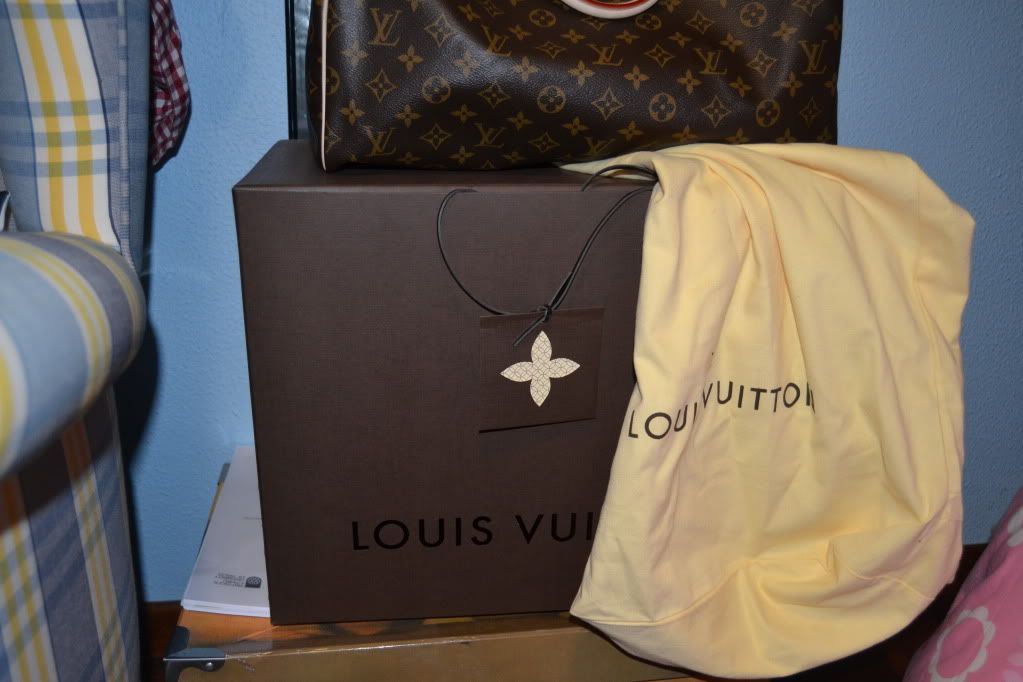 (para mi gusto esto sobraría, pero considerando a mi querida anónima...)
Os preguntaréis que hago en este parque? Fácil respuesta! Pasármelo pipa...La estrella de este post es sin duda mi Luis Vuitton modelo speedy 40, un clásico pero en tamaño giant. Después de tanto tiempo por fin está aquí. Bueno hace ya unas semanas que me hice con él y he de deciros que lo uso para todo!
You must be wondering what I am doing in this playground!Easy answer! Having so much fun..The star of this post is undoubtedly my Luis Vuitoon model speedy 40, a classic but in giant size. After so long it is finallyt here. Wellit has been some weeksby now since I got it and it is worth to say that I use it for everything!
Crochet top: Blanco (s/s 12)
Crochet shorts: selfmaden (old)
Boots: Minnetonka (old)
Bag: Luis Vuitton speedy 40
Ring: Tous (s/s 12)
Bracelet: ? (old)